How to clean your jewellery
Can you just soak your baubles in gin? Or should you buy an ultrasonic cleaner? Our jewellery specialists advise on the best ways to put the sparkle back into your gems
Homespun remedies for cleaning jewellery abound — gin being a widespread favourite, closely followed by toothpaste, and even the liberal use of saliva. Not surprisingly, none of these are the best method for ridding your jewels of grease and grime, although that doesn't mean you have to go high-tech.
Diamonds
Jewellery is made from a vast range of organic and inorganic gemstones, as well as precious metals of varying degrees of hardness, so it's important to tailor cleaning to the jewel in hand. Take 
diamonds
, the stones we treasure most for their brilliance and fire, but which are oleophilic by nature — meaning they attract grease inherently. Without assiduous cleaning, their natural beauty is quickly dulled and diminished. Thankfully, another of their innate qualities — their hardness, which gets a full '10' on the Mohs scale — means they cannot be damaged by detergents such as washing-up liquid. This, combined with hand-hot water and a soft toothbrush, is the best way to give your diamonds their sparkle back, and the same goes for sapphires and rubies.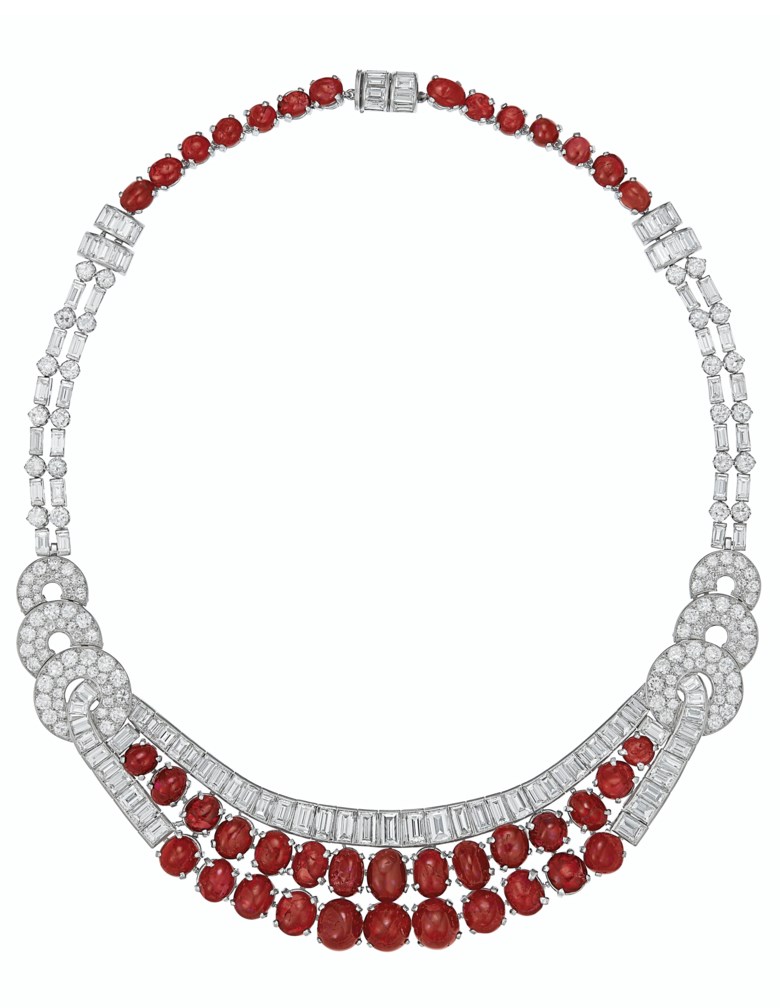 Although large in size and detailed in design, this Art Deco ruby and diamond necklace would be perfectly happy being cleaned in hot, soapy water.
Emeralds
Other gems should be approached more carefully. 
Emeralds
 are, of course softer, as are other gems in the beryl family — including aquamarine, morganite and heliodor (yellow beryl) — all of which rank 7.5 on the Mohs scale. It is still possible to clean these gems at home, but only with mild detergent, warm water and a very soft natural bristle brush, and only for a very short period.
Soft and organic precious gems
Organic precious gems such as coral, 
natural or cultured pearls
, and soft gems such as opal, require even greater care, as contact with cleaning products will damage them. Instead, rub them gently with a soft cleaning cloth. When wearing jewels such as these, keep them free of perfumes and scented creams, which can damage their surfaces.
The pearls in this late 19th-century natural pearl and conch pearl bangle could easily be damaged by strong detergents, spoiling their lustre and dramatically affecting their value. Their large table facets and straight edges would also be susceptible to rubbing and wear if not cleaned carefully. Beware the ultrasonic cleaner Ultrasonic cleaners might appear a high-tech and time-saving option, but these tabletop machines used by jewellers and jewellery workshops should be approached with caution. When used correctly, they can produce sparkling results by agitating the jewel and removing tarnish by means of an ammonia-based detergent. With any delicate settings, particularly micropavé, however, small stones can be loosened and even lost in the liquid — so this method is probably best reserved for large diamonds in robust settings.
Although made of robust materials, the setting of the calibré-cut stones in this fine Art Deco ring could be disturbed by over-zealous cleaning. The 5ct diamond studs pictured below would, on the other hand, be ideal candidates for ultrasonic cleaning.
Consider composition Another aspect to consider is the composition of the jewel. Gemstones from the 16th to 18th centuries, for instance, will be closed-set in either gold or silver, and should never be submerged in a cleaning solution, or even water. The liquid will inevitably get inside, affecting the mounting and foiling of any stones and potentially damaging their appearance irrevocably.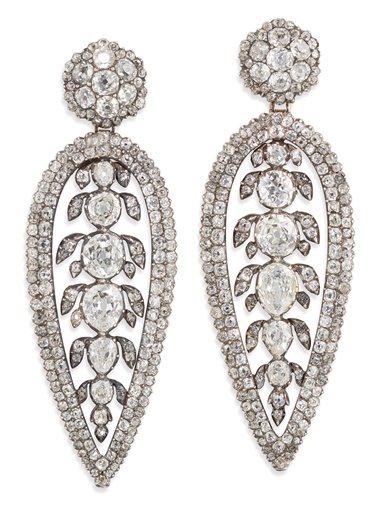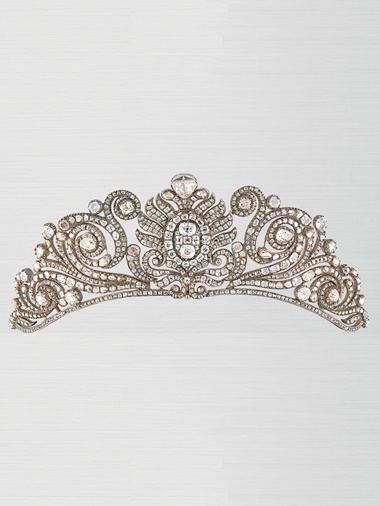 Storage A final word for owners of over-stuffed jewellery boxes containing a jumble of beautiful items, each one jostling up  against the next. To avoid scratching, each jewellery item should be stored separately in its individual pouch or case — preferably the original one, if the maker is well known.